Homemade Hummus Recipe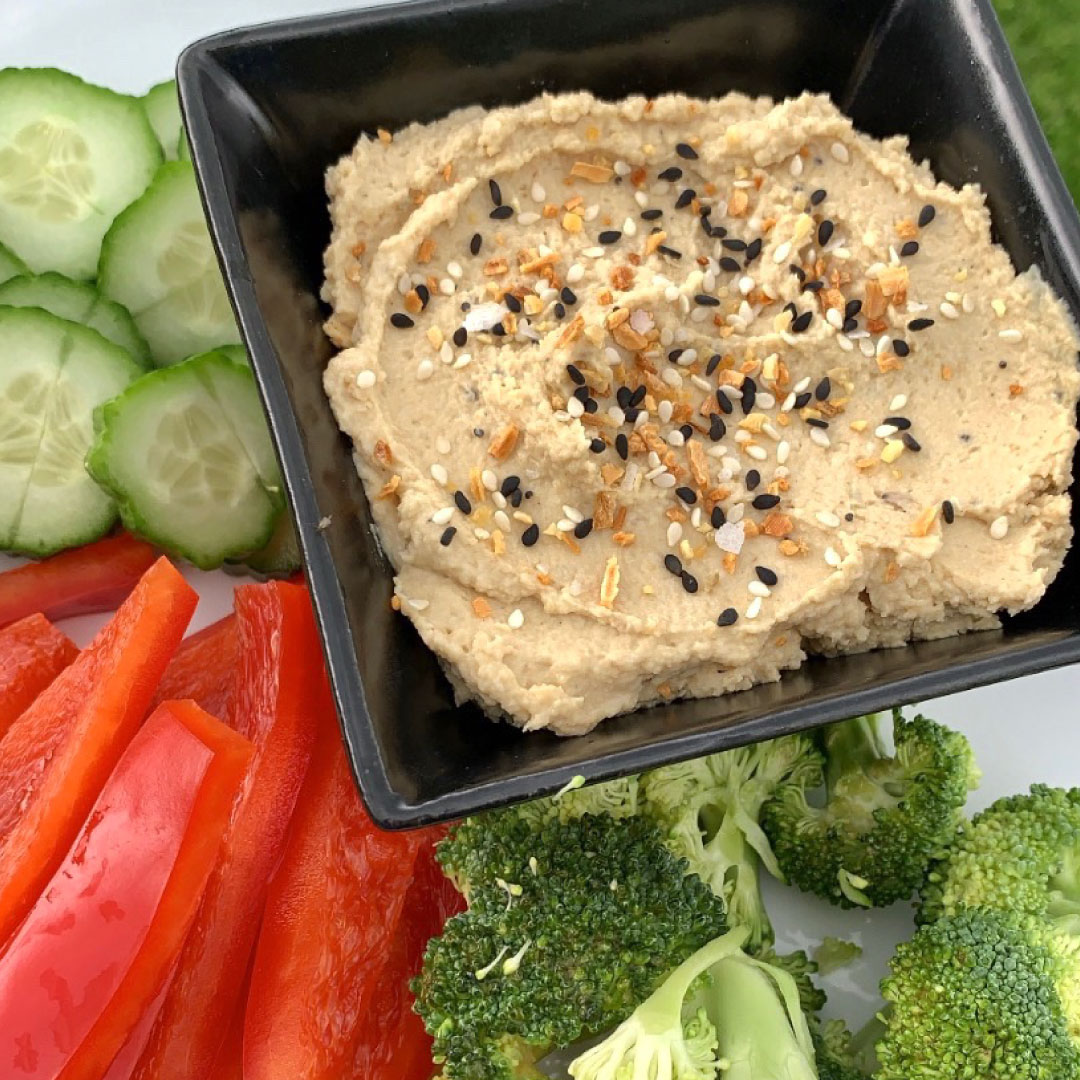 Confession…
I've never made hummus. I know, shocking.
It's so easy to just buy the one at #traderjoes.
But, since I needed an "at home" version during #quarantine, I tried this recipe from @nytcooking.
I modified it a bit since I wanted to use my blender instead of a food processor. I use my blender for just about every job, so it's on my counter at all times. I love to cook, but I don't want to spend extra time pulling out kitchen gadgets!
INGREDIENTS:
⦿ 3-4 chopped cloves of garlic
⦿ Juice of 1 lemon [about 1/4 cup]
⦿ ½ of a jar of tahini [about 8 ounces… you can always add more] I ❤️ @soomfoods
⦿ 1-2 tsp of kosher salt [again, you can start with 1 and add more if needed]
⦿ 1 tsp ground cumin
⦿ 1 tsp of @everything_but_the_bagel seasoning [from @traderjoes]
⦿ 1-1 ½ cups ice water
⦿ 2 [15oz] cans of chickpeas [drained & rinsed]
PREPARATION:
❶ Drop the chopped garlic, lemon juice, tahini, cumin, #EBTB seasoning & garbanzo beans into a @vitamix and blend until the mixture gets a little broken down and chunky. 
❷ Stream in the ice water, a little at a time, with the motor running. 
❸ Continue blending until the hummus is smooth and is uniform in color. 
❹ Check for seasoning [you may need to add in more salt or EBTB].
P.S. It's #NationalHummusDay! I say we celebrate whatever and whenever we can these days! ???? ????