[Appetite-Killing] Roasted Broccoli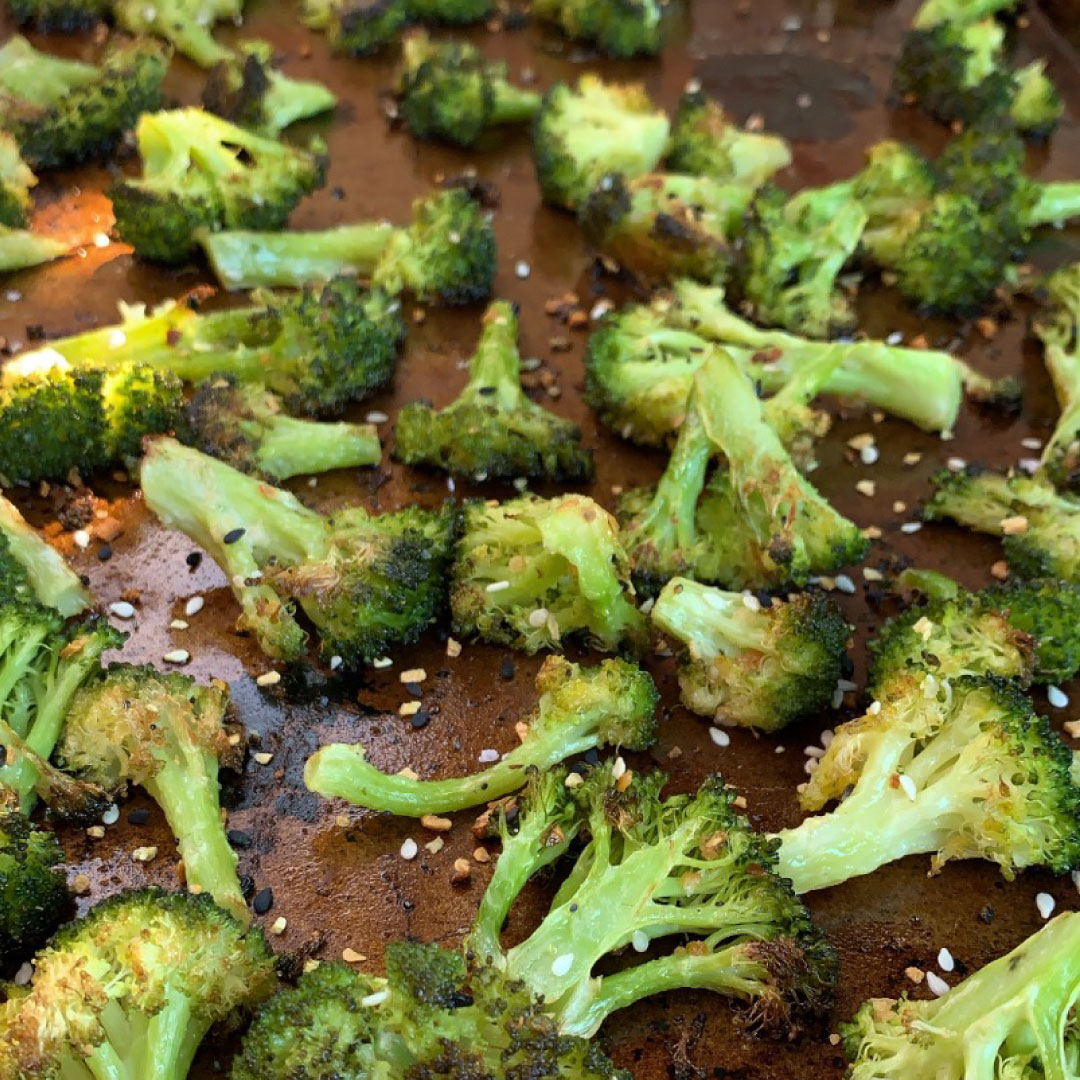 My name is Deborah and I'm a chip-a-holic.
Especially during times of stress [aka, right now!] I've finished two big bags of @juanitasfoods gluten-free tortilla chips and two @costco sized bags of @theskinnypop during #quarantine.
Carbs are my go-to when I'm stressed or bored. They are so easy to grab and I'm definitely eating more carbs than veggies right now.
I'm not against carbs and I do think they are important to eat on a daily basis, just not in the amounts that I'm consuming them.
I need to put a little more effort into creating easy-to-grab snacks…especially since I'm working 10 feet away from my pantry. ????
So, here we go…
???? [Appetite-Killing] Roasted Broccoli ????
I had a 3 lb. bag of broccoli from Costco that I didn't want to go to waste. So, I decided to cook it all up and use that as my go-to snack for the week. And guess what happened? I went 3 whole days without chips! [For those of you that know me, that's pretty much a modern day miracle]. ✨
I like my broccoli crispy and the only way to achieve a good level of crispiness is to start with clean and very dry broccoli…
I use my @oxo Salad Spinner from @crateandbarrel and put the broc on a kitchen towel for a few minutes before I toss it on the baking sheet.
Ingredients:
❥ 3-4 cups broccoli
❥ ¼ cup @ancientorganics Ghee or @bellavado Avocado Oil
❥ Salt, pepper, red pepper flakes [or @everything_but_the_bagel seasoning from @traderjoes ????].
Directions:
⓵ Heat your oven to 425. 
⓶ While it's heating, put the broccoli in a bowl and toss [really well] with oil and then sprinkle with seasoning.
⓷ Put everything on a cookie sheet and cook for 20 minutes. Halfway through the heating process, turn the broccoli so it's evenly cooked.
Pro Tip: Put the roasted broc in a clear glass @pyrexhome container at eye-level in the fridge. If you can see it, you'll be more likely to grab it. ????